Rafting in the Vésubie valley and the Gorges of Daluis (Alpes maritimes 06)

Sport trip (in Spring) in the Vésubie and the Daluis Gorges

The VESUBIE is only a 30 minutes drive from Nice
Vésubie is a sporty and very narrow river. In rafting the trip is a succession of rapids in splendid wild gorges.
The luxuriant vegetation and very beautiful passages such as « the corridor of the apocalypse  » make the Vésubie an exceptional white water playground. In May /June when the water level increases, climb aboard and ride down the waved rivers.
The Gorges of DALUIS called « the small Colorado of Nice »
The white water rafting through the Daluis gorges is fantastic. The river flows amid steep red-rock cliffs up to 300 meters….in the middle of the course the spectacular Amen waterfall (100m) splashes into the river.
The beginning of the route allows to warm up and quickly rapids develop, the very tight bends and the narrow walls make rafts bounce from a rapid to the next !
When the water level decreases, it is time to change rafting for a kayak adventure.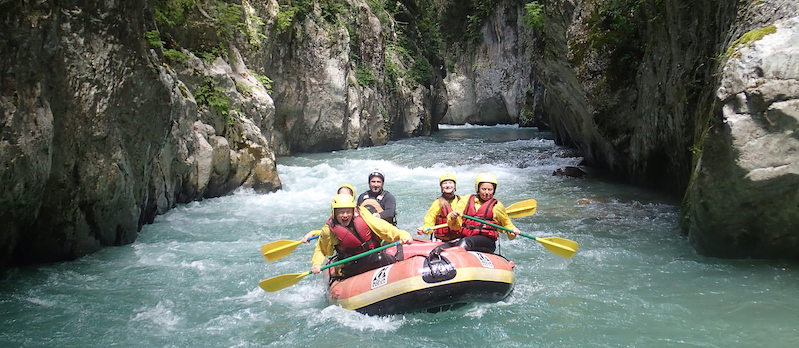 Rafting Adventure :

Gorges of the Vésubie
Gorges of the Daluis
half day (beginers and sport person)

From the snowmelt or following the rains of the spring (in May, June, until the middle of July)
Access / Meeting point Vésubie
Access / Meeting point Daluis
RAFTING in Nice : Two level of difficulty
Organisation de la sortie / Transport / Photos